"Just because you are blind, and unable to see my beauty doesn't mean it does not exist.." Margaret Cho
Information & Appointments: 079 – 450.97.69
Facial Care with Traditional Peggy Sage or with Natural Biovital Collagen
4 Major Benefits of Having a Professional Facial Treatment
One may merely take pleasure in the pampering and relaxation one feels when having a facial therapy, but there are a plethora of various other advantages that offer you and your skin health and health. Choosing the kind of facial you desire depends upon what you're searching for and what you can manage. Some facial treatments are created to deep-clean the skin, while others offer hydrating advantages, and still others help to relieve anxiety.
Deep Cleanse
Facials, deal with packs, aromatherapy facials and massage with facial creams and various other solutions help deep cleansing of the skin, removing contaminants caused by pollution, grease and dirt found in your daily environment. Such facials help to minimize an excess of sebum, which is a natural substance moisturizes and oils the skin. Overproduction of natural oils can cause skin troubles, including blackheads and acne. Cleansing facials open the pores of the skin, get rid of dead skin and toxins from the face, and rid the material of the skin through exfoliation.
Emotional Benefits
Facial therapies feel excellent, providing comforting relaxation, according to Day Spas. Facial massage therapies increase flow and the flow of blood, and they consist of a range of creams, aromatherapy and oils that moisturize the skin, smell good, and alleviate tension as well as urge peace of mind and contentment.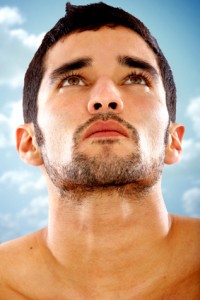 Increased Blood and Micro Circulation
Facial therapies assist to enhance and restore circulation to facial skin layers, increasing the flow of oxygen-enriched blood to skin cells. This rush of blood to the skin gives your skin a healthy glow and plumps skin cells with vital nutrients and water, which decrease the look of old and wrinkly and dry skin. Nutrients like blood, minerals and vitamins found in the blood, along with ample hydration, aid develop and preserve new skin cells, crucial for a vibrant, healthy appearance.
Last but not Least: Anti-Ageing Properties
While there is no means to stop the aging procedure, a range of facial treatments and innovations could assist slow the skin-aging procedure and offer you more vibrant, supple skin. A great non-invasive example and unique skin treatment is Collagen from the sweet water fish Golden Carp. Collagen is the only company around providing with this type of Collagen which is 100% biological and totally absorbed by the Skin as well as Deep Tissues.
I hope you enjoyed this article and look forward to the pleasure of meeting you for a Great Facial Treatment!
Cosmetic surgeons have used collagen extensively to heal patients' burns but collagen products may be also used in a wide variety of dental applications as well as bone reconstruction, surgical and orthopaedic tasks. Household cosmetics using Collagen are only now coming into widespread use for beauty treatment.
A significant attribute in providing the structural platform for cells, tissue structures and vital organs has collagen. If collagen did not exist, the system would virtually break into pieces.
Collagen, composed of three jointly formed protein chains in rigid multiple helix, is the systems foremost structural protein. This unique system provides collagen with tensile power stronger than steel. A crucial element of the cubicle system matrix sustaining many tissues and being established within sure cells is the tough bundles of collagen fibres.
Fibroblasts create Collagen, they are skin cells having special functions and residing in the dermis. Fibroblasts develop original skin structural proteins such as elastin, a protein that enables the skin to snap backwards, as well as glucosaminoglycans.
Normal collagen production has been shown to be promoted by several regular skin maintenance products containing collagen; these products may also aid in reducing the negative effects of radicals to collagen and elastin cells because of antioxidant inclusions.
The breaking down and reuse of collagen is of a great strength. Normal routine used to make protein fragments which are necessary to make original cell structures, that may be seen in the healing process.
It is possible to see a dramatic change using some Collagen Skin Care products by just putting back what nature has taken away or by easily restoring what is commonly lost from the skin. This treatment leaves the face looking younger yet natural, and the Cosmetic Surgery can be deferred. By introducing Collagen skin care regimens and usage of the natural collagen cosmetics, you will soon see age slipping away from your face and a more clean and youthful face coming forth.
Phototherapy is a "Light-emitting diode" LED light therapy that allows to carry out100% natural beauty treatments for rejuvenation of the skin.
In fact, LED light interacts with the cells and stimulates them to produce new fibres of collagen and elastin, which are responsible for maintaining the skin together, by emitting certain wavelengths right into the skin. Numerous studies have shown that LED Phototherapy can be used for the following treatments:
Photo-Rejuvenation
Treatment of pigment spots
Acne Scars
Wrinkles and fine lines
Shine of complexion
Maintenance of the skin due to activation of collagen and elastin fibres
Questions / Answers:
What is LED? How is the color function different color?
LED is the abbreviation for Light Emitting Diode, it is made with the particular wavelength due to its choice of specific colours.
LED lights are commonly used in household electrical appliances, as well as in road traffic. In fact, they are everywhere and you probably have them at home.
However, as a beauty implement we always pay attention to the selection of the wavelength and the power emitted by each LED light in order to properly target its maximum benefits for treatments of the skin .
Does the LED light have an influence on the eyes?
A LED light as such does not have the power to affect direct vision. On the other hand, it is always very unpleasant to have a luminous radiation on the face and this is the reason why we cover the eyes with protective goggles and cottons during the Bio-Light Phototherapy treatment.
In addition, Bio-Light LED system does not use thermal energy. It is therefore 100% nice and safe.
Is it possible to apply an LED treatment all over the body?
Yes, it is quite possible, or at least on several parts of the body. Our Bio-Light LED Phototherapy System is equipped with 1260MSD (MSD LED = lamps producing only luminescence, not thermal energy) lamps and its treatment surface is 50cm x 30cm, modular. This makes it possible to treat areas such as the face, but also the complete back, the décolleté, the hands, the buttocks as well as lower limbs.
What is the duration of a treatment per zone?
Ideally one should take advantage of the beneficial sunlight about 30 minutes a day for biological reasons and this is not always possible. But we know that light is at the very origin of life! Optimal Bio-Light LED treatment lasts 20 minutes per session and can be applied one to two times per week depending on your needs and areas to treat.
First of all, we examine the skin and determine with you your needs and the length of the cure. Before the treatment, you remove your jewellery. The beautician cleans the area to be treated and then applies the Bio-Light LED.
Just have to relax and let yourself go. At the end of treatment, we apply collagen 100% bioactive adapted to your needs (Native, Gold, DNA), as well as a moisturising lotion.
This treatment can be combined with a face treatment of your choice: Purifying, cleansing, relaxing, facial massage, as well as with your facial hair removal, upper lip, eyebrows.
It combines at will and you come out refreshed, refreshed, and especially without redness!
Is Bio-Light treatment painful?
Bio-Light LED lighting system is painless, and there is no heat sensation due to the fact that the lamps are LED-MSD. This system is completely innovative and suitable for the skin.
Nota Bene: Bio-Light Phototherapy treatments are recommended and very beneficial for the greater number of people as they do not cause any discomfort, and are actually healthy. However, as with most good things, there is a contraindication for people who suffer photosensitivity. Additionally, it can not be used in the following cases: skin inflammation due to acne, lesions, erythema, recent solar exposure, burning, allergy caused by cosmetics, inflammation of the mucous membranes, pregnant or lactating women .
At Point Beauté, we are pleased to be able to offer you this innovative beauty treatment adapted to an ever increasing demand.
Facial Care
Deluxe Facial (90 min.)
Cleaning, peeling, ozone, mask, serum. Eyebrow shaping, upper lip, massage.
LED Facial Deluxe (60 min.)
Cleaning, peeling , mask, + 25 min. Biolight LED.
Cleaning, peeling , mask, massage + 25 min. Biolight LED.
Rosselet Cosmetics + massage, mask
Cleaning, massage with specific oil.